A Liver Transplant

Can you give you a
Second Chance at Life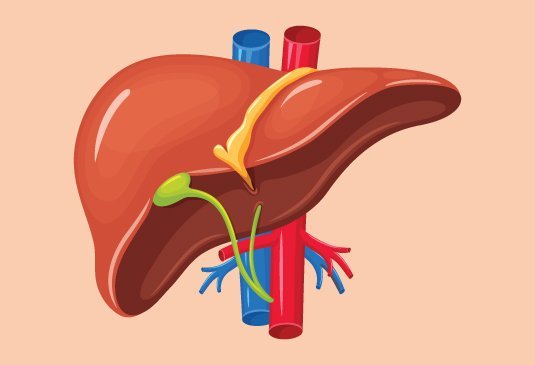 Acute Liver Failure
Sustains 80 to 90% damage to the liver cells and may lead to coma

Viral Hepatitis
A highly contagious liver disease that causes the liver to fail completely

Alcoholic Liver Disease
Due to alcohol abuse, scars and cirrhosis occur causing the liver to stop functioning
Non-Alcoholic Fatty Liver Disease
Build-up of fat in the liver that causes inflammation and damages cells in the liver

Primary Liver Cancer
Cancer cells that have grown deep into the tissue halting any function of the liver
Pre-Liver Transplant Evaluation
All patients wishing to undergo a Liver Transplant have to undergo a rigorous evaluation process. The specific tests, procedures and consultations one may undergo include:
A general health exam
Including routine cancer screening tests, to evaluate the overall health
Laboratory tests
Including blood and urine tests to assess the health of the organs, including the liver
Heart tests
To determine the health of the patient's cardiovascular system
Imaging tests
 Such as an ultrasound of the liver
Nutrition counselling with dietitians
Who assess the nutritional status and make recommendations regarding nutritional intake before and after transplant
Psychological evaluation
To assess and treat any underlying issues, such as depression or anxiety, and determine whether the patient fully understands the risks of a liver transplant
Types of Liver Transplant
There are three main ways a liver transplant can be carried out:
Deceased organ donation transplant – involves transplanting a liver that has been removed from a person who died recently
Living donor liver transplant – a section of liver is removed from a living donor; because the liver can regenerate itself, both the transplanted section and the remaining section of the donor's liver are able to regrow into a normal-sized liver
Split donation transplant – a liver is removed from a person who died recently and is split into two pieces; each piece is transplanted into a different person, where they will grow to a normal size
What Is liver transplant cost in Yashoda Hospitals?
Yashoda Hospitals is a leading liver transplant hospital in India. It offers skilled expertise at a competitive price. The price for the surgery will be on par with the liver transplant price in India. This will range from 20,00,000 INR onwards. The cost of the entire treatment is based on the surgery, pre- and post-operative care, medication, type of room, etc. 
Yashoda Hospitals is the regional pioneer in liver transplant surgery. Our liver transplant surgeons team has performed close to 3000 surgeries till date and are capable of handling a variety of cases expertly. We offer treatment with advanced technology that complements the skills of our multi-disciplinary team of surgeons. Comprehensive care is provided to the patient to ensure complete recovery with the best functional outcome.