Virtual Interventional Pulmonology Meet

Interventional Pulmonology Virtual Meet
Date: June 7th, 2020
Time: IST : 6:30 pm, CEST (France): 3:00pm, MYT : 9:00pm
Dear Colleagues & Friends,
Interventional Pulmonology in India, in particular, has dramatically advanced, particularly in the last decade or so. I left for USA for residency and fellowship in Pulmonary Critical Care Medicine in 2009 and by the time I came back 10 years later, I was pleasantly surprised by the cutting edge work being done here, matching and exceeding often to anything I had been exposed to there before.
Hyderabad, one of the fastest growing cities in India has come to establish itself as a leader in Healthcare, Pharma and Information Technology industry. From humble beginnings in 1989, Yashoda Hospitals went on to become the leading private healthcare provider in the
city with more than 2000 beds spread across 3 locations. It has been 30 years since the start of Yashoda Hospitals and we have grown ever since. We will soon be opening a new 2 million square feet state-of-the-art facility in "Hi- Tech city" area of the city.
Yashoda Hospital pioneered many advances in different specialties in India, like introducing India's first 3T Intra-operative MRI, treating the highest number of patients globally by RapidArc therapy, performing more than 100 liver transplants per year, performing the first ever combined Heart Lung Transplant in the region, and recently launching the world's first Motorized Spirus Enteroscopy, besides many other innovations.
Pulmonary and Sleep Medicine is an area of particular pride, doing the highest number of Bronchial Thermoplasty cases in the country, launching Navigational Bronchoscopy, Vapor Ablation for COPD, besides doing large volumes of advanced pulmonary interventions like
Tracheobronchial Stenting, Cryo, Linear, Radial EBUS, Thoracoscopy & other interventions. Apart from these, Yashoda Hospital has been regularly organizing multiple national and international Intervention Pulmonary conferences as well.
COVID-19 is a once in a lifetime pandemic, affecting every country to a greater or lesser extent. We all are getting used to working with PPEs, social distancing and other measures for the foreseeable future. We congratulate our excellent pulmonary team and all the esteemed faculty, leaders and pioneers in their fields from all over the world for organizing and participating in this one of a kind high-quality webinar and video series. The Interventional Pulmonology Virtual Meet is highly recommended for all the practicing and upcoming pulmonary specialists, and specialists with interest in related fields like thoracic & pediatric, besides other specialties who I am sure will be much enriched by the experience.
Best Regards,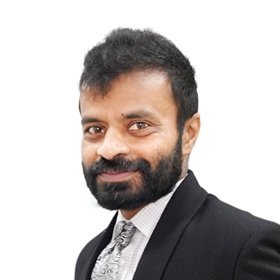 Dr. Pavan Gorukanti
MD, ABIM
Director, Yashoda Hospitals
PATRON'S MESSAGE
Technology has brought about a massive and welcome change to the healthcare industry, and as a result of the development of these brilliant innovations, healthcare practitioners can continue to find ways to improvise diagnosis, surgical procedure, and improved patient care.
Department of Interventional Pulmonology at our hospital has world-renowned team of Pulmonologist coupled with the latest technology which provides comprehensive treatment for various pulmonary diseases. We have the best facility in Interventional Pulmonology equipped with Vapor Ablation, Navigation Bronchoscopy, Bronchial Thermoplasty, EBUS, Cryoablation, Tracheobronchial Stenting and more. The role of bronchoscopy in the evaluation and treatment of respiratory disease has evolved dramatically over the last decade and it is an exciting time for interventional pulmonology (IP) and advanced bronchoscopy procedures.
It is with this very aim that Yashoda Hospitals is proud to organize the Interventional Pulmonology Virtual Meet with primary focus on 'Central Airway Obstruction'.
Our aspiration is to make this Interventional Pulmonology Virtual Meet an oasis for exchanging ideas with your peers, acquiring new knowledge in advanced therapeutic and diagnostic modalities, and staying up-to-date on trends and issues shaping our field.
We look forward to seeing you!
Best Regards,
Dr. G. Surender Rao
Managing Director
Yashoda Hospitals

IP VIRTUAL MEET – DIRECTOR
Dr. Viswesvaran. B
Consultant Interventional Pulmonology
Yashoda Hospitals, Malakpet, Hyderabad

Dr. Hervé Dutau
Head of the Thoracic Endoscopy Unit
Thoracic Oncology, Pleural Diseases, &
Interventional Pulmonology, North University Hospital,
Dr Jamalul Azizi Bin Abdul Rahaman
Consultant Pulmonologist
Department of Pulmonology, Serdang Hospital, Malaysia
Dr. Rajiv Goyal
Chairman of Centre for Respiratory Diseases,
Jaipur Golden Hospital,


Dr. Ravindra M Mehta
Senior Consultant, Pulmonology,
Apollo Speciality Hospitals, Jayanagar, Bangalore

Dr. V. R. Pattabhi Raman
Consultant in Interventional Pulmonology & Sleep Medicine,
Royal Care Super Speciality Hospital, Coimbatore

Dr. Prashant N. Chhajed
Consultant Chest Physician
Lilavati & Nanavati Hospital, Mumbai


Dr. Bala Raju Tadikonda
Consultant Interventional Pulmonology
Gayatri Nursing Home, Visakhapatnam

Dr. V. Nagarjuna Maturu
Consultant Interventional Pulmonology
Yashoda Hospitals, Somajiguda, Hyderabad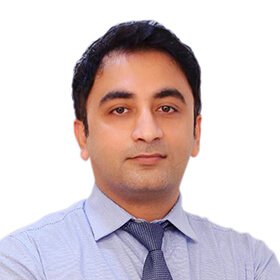 Dr. Harikishan Gonuguntla
Consultant Interventional Pulmonology
Yashoda Hospitals, Secundrabad, Hyderabad
Dr. Tinku Joseph
Associate Professor & Interventional Pulmonologist,
Amrita Institute of Medical Sciences, Kochi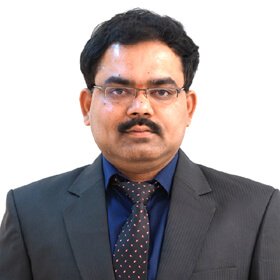 Dr. Ugandhar Bhattu
Consultant Interventional Pulmonology
Yashoda Hospitals, Malakpet, Hyderabad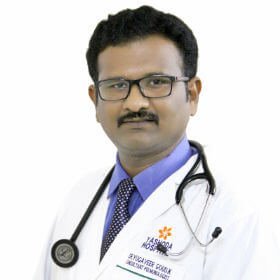 Dr. K. Yugaveer Goud
Consultant Interventional Pulmonology
Yashoda Hospitals, Malakpet, Hyderabad
Dr. Viswesvaran. B
Consultant Interventional Pulmonology
Yashoda Hospitals, Malakpet, Hyderabad
PROGRAMME SCHEDULE (IST)
June 7,2020
Interventional Pulmonology Virtual Meet, June 7, 2020
TIME
TOPIC
SPEAKER

06:30 pm – 06:35 pm

Introduction

Dr. Pavan Gorukanti

06:35 pm – 06:45 pm

Overview of CAO

Dr. Viswesvaran B

06:45 pm – 07:15 pm

Malignant CAO – Management

Dr. Hervé Dutau (France)

07:15 pm – 07:45 pm

Post Intubation & TB Airway Stenosis

Dr. Jamalul Azizi (Malaysia)

07:45 pm – 09:00 pm

 

CASE BASED DISCUSSION

Moderator: Dr. Ravindra Mehta

Expert Panel: Dr. Hervé Dutau, Dr. Jamalul Azizi, Dr. V. R. Pattabiraman,Dr. Rajiv Goyal, Dr. Prashant N. Chhajed

07:45 pm – 08:00 pm

Case 1: Malignant Airway Obstruction

Dr. Harikishan Gonuguntla

08:00 pm – 08:15 pm

Case 2: Tracheal Stenosis

Dr. V. Nagarjuna Maturu

08:15 pm – 08:30 pm

Case 3: Paediatric Airway Foreign Body

Dr. Bala Raju Tadikonda

08:30 pm – 08:45 pm

Case 4: Adult Airway Foreign Body

Dr. Viswesvaran B

08:45 pm – 09:00 pm

Case 5: Benign Airway Obstruction

Dr. Tinku Joseph

09:00 pm – 09:10 pm

 

Questions & Answers

Dr. Yugaveer Goud, Dr. Ugandhar Bhattu, Dr. Viswesvaran B
Date: June 7, 2020
Time:IST : 6:30 pm, CEST (France): 3:00pm, MYT : 9:00pm