Severe COPD Summit – 2022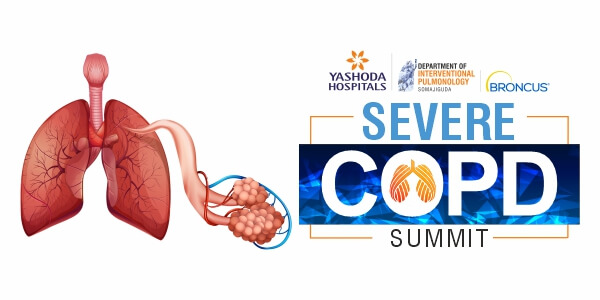 Dear colleagues,
It gives us immense pleasure to invite you for our "Severe COPD summit – 2022". This is a unique one day CME focusing exclusively on various aspects of managing severe COPD.
COPD, a disease which is a leading cause of respiratory morbidity and mortality has not been a focus of scientific interest. We are organizing this "Severe COPD summit" to increase awareness about various aspects of managing severe COPD.
Newer medicines and newer combinations are being launched every year to improve outcomes of patients with severe COPD. When medicines fail to work, interventions like "Bronchoscopic lung volume reductions (BLVR)" can be performed in patients with severe emphysema to improve dyspnea and quality of life. Lung transplantation, has now become a reality in India and is a ray of hope for refractory cases of COPD.
The first BLVR procedure – Bronchoscopic Thermal Vapor Ablation (BTVA) has been introduced in India by our centre. During the summit, we shall share our experience and also demonstrate the procedure of BTVA.
COPD experts from across the nation and the globe shall share their knowledge and experience during this one day event. We would request all the interested people to come, share their experiences and learn from the "Severe COPD Summit".
Dr. Pavan Gorukanti, MD
Pulmonary Critical Care (American Board Qualified) Head
Director – Yashoda Hospitals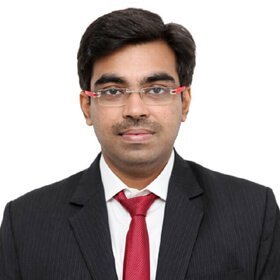 Dr. V. Nagarjuna Maturu
MD, DM (Pulmonology), FCCP
Senior Consultant Clinical & Interventional Pulmonology
Yashoda Hospitals, Somajiguda
Experienced National and International faculty

An exclusive conference focusing on severe COPD Management

The launch and evolution of Single inhaler triple therapy in India

A new era in COPD management – Bronchoscopic lung volume reduction procedures

Live case demonstration of Bronchoscopic Thermal Vapor Ablation

Discussion on role of surgery and lung transplant in severe COPD – The Indian experiences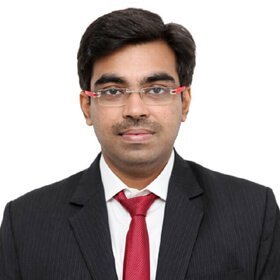 Dr. V. Nagarjuna Maturu
MD, DM (Pulmonology), FCCP
Senior Consultant Clinical & Interventional Pulmonology
Yashoda Hospitals, Somajiguda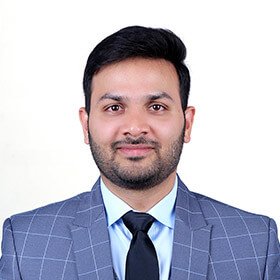 Dr. Chetan Rao V
MD, EDARM
Consultant Clinical & Interventional Pulmonology,
Yashoda Hospitals, Somajiguda
Dr. V. Pratibh Prasad
MBBS, DNB, SCE
Consultant Clinical & Interventional Pulmonology,
Yashoda Hospitals, Somajiguda
PROGRAMME SCHEDULE Date: July 17, 2022
SESSION -1
SEVERE COPD IN INDIA
09:00 am – 09:30 am
TOPIC
Severe COPD – Diagnosing and Phenotyping. What is the right way to do?
Speaker
Dr. Ashfaq Hasan
09:30 am – 10:00 am
TOPIC
Non smoking COPD in India – Prevalence and Relevance
Speaker
Dr. Viswesvaran Balasubramanian
Chairpersons
Dr. G. Aruna Kumari, Dr. Mahesh Marda, Dr. Praveen Kumar Chittaluru
SESSION – 2
MEDICAL MANAGEMENT OF SEVERE COPD
10:00 am – 10:30 am
TOPIC
Optimizing inhalers for severe COPD – Focus on Single inhaler triple therapy
Speaker
Prof. Christopher Cooper
10:30 am – 10:50 am
TOPIC
Reducing exacerbation in severe COPD – Beyond inhalers
Speaker
Dr. Raja dhar
Chairpersons
Dr. M. V. Rao, Dr. S. Vijay Mohan, Dr. Srinivas Kanumuri, Dr. P. Raghu Ramulu
10:50 am – 11:10 am
Inaugural Ceremony
SESSION – 3
BRONCHOSCOPIC LUNG VOLUME REDUCTION PROCEDURES
11:10 am – 11:40 am
TOPIC
Bronchoscopic Lung volume reduction Procedures for COPD – Evolution of the new era
Speaker
Prof. Hohenforst Schmidt
11:40 am – 12:00 pm
TOPIC
Bronchoscopic thermal vapour ablation – Evidence and Experience
Speaker
Dr. Nagarjuna V. Maturu
Chairpersons
Dr. Dipesh Maskey, Dr. M. Aleemuddin Naveed, Dr. G. Ravindra Babu
SESSION – 4
SEVERE COPD – WHAT MORE CAN BE DONE
12:00 pm – 12:30 pm
TOPIC
COPD plus syndromes – Diagnosis and therapy
Speaker
Dr. Lancelot Pinto
12:30 pm – 01:00 pm
TOPIC
Setting up a pulmonary rehabilitation clinic for COPD- Experience and guidance
Speaker
Dr. Prahlad Prabhudesai
Chairpersons
Dr. D. Mallikarjuna, Dr. D. Bhima Shankar, Dr. K. Anil Kumar
01:00 pm – 02:00 pm
Lunch Break
SESSION – 5
SURGICAL INTERVENTIONS IN SEVERE COPD
02:00 pm – 02:30 pm
TOPIC
Role of Surgery in COPD (Bullectomy, Surgical LVRS)
Speaker
Dr. Balasubramoniam K. R
02:30 am – 03:00 pm
TOPIC
Lung Transplant in COPD
Speaker
Dr. Kamran Ali
Chairpersons
Dr. Hidayath Hussain, Dr. Giriraj Bomma, Dr. Ambernath, Dr. Amaresh Rao Malempati
SESSION – 6
LIVE CASE DEMONSTRATION
03:00 pm – 04:00 pm
Moderators
Dr. Vishwanath Gella
Dr. Vijay Kumar Chennamchetty
Dr. Balaraju T
Case 1 – BTVA
Case 2 – BTVA
SESSION – 7
INTERACTIVE CASE DISCUSSIONS
04:00 pm – 04:30 pm
Panellists
Dr. Christopher Cooper,
Dr. Wolfgang Hohenforst Schmidt,
Dr. R. Vijai Kumar, Dr. G. K. Paramjothi,
Dr. Viswesvaran B, Dr. C. Vijay Kumar,
Dr. Prahlad Prabhudesai,
Dr. Lancelot Pinto

Case -1
Case -2

SESSION – 8
EXPERIENCE WITH BTVA & BLVR (INTERNATIONAL)
04:30 pm – 04:45 pm
Topic
Hong Kong Experience
Speaker
Dr. Bing lam
04:45 pm – 05:00 pm
Topic
Singapore Experience
Speaker
Dr. Anantham Devanand
05:00 pm – 05:15 pm
Topic
European Experience
Speaker
Dr. Wolfgang Hohenforst Schmidt
Chairpersons
Dr. Sudheer Nadimpalli, Dr. K. Prasanna Kumar Reddy, Dr. Narender Saini
05:15 pm – 05:30 pm
VOTE OF THANKS
Date: July 17, 2022
Location: Emerald Hall, Taj Krishna, Banjara Hills, Hyderabad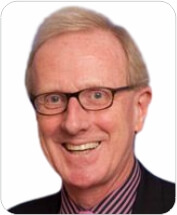 Dr. Christopher Cooper
Global Medical Expert. Professor
Emeritus of Medicine and Physiology at
David Geffen School of Medicine at UCLA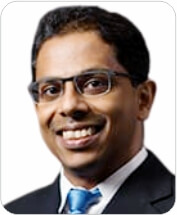 Dr. Anantham Devanand
Asst Prof, Singapore General Hospital
MBBS, MRCP (UK)
Deputy Head and Senior Consultant, Singapore General Hospital Head, SingHealth Duke-NUS Lung Centre, SingHealth, Singapore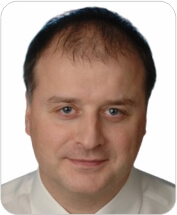 Dr. Hohenforst Schmidt
Head of Pulmonology Interventional Cardiologist
Pulmonologist, Special Internal Intensive Care Medicine, Sleep Medicine
Sana Klinikum Hof University of Erlangen, Germany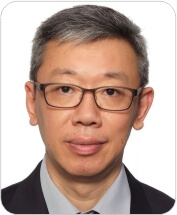 Dr. Bing Lam
Director, Respiratory Medicine Centre, Hong Kong Sanatorium and Hospita
Honorary Consultant in Respiratory Medicine Honorary Clinical Associate Professor (HKU)
Clinical Associate Professor (Honorary), Department of Medicine and Therapeutics (CUHK)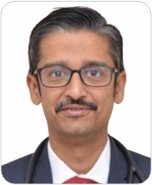 Dr. Raja Dhar
Director Pulmonology / Sleep Medicine,
CMRI | CK BirlaHospitals, Kolkata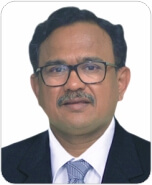 Dr. Prahlad Prabhudesai
Consultant – Pulmonary Medicine
Lilavati Hospital & Research Centre, Mumbai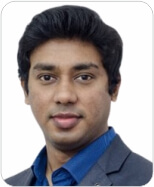 Dr. Viswesvaran B
Consultant Interventional Pulmonology & Sleep Medicine,
Yashoda Hospitals,
 Malakpet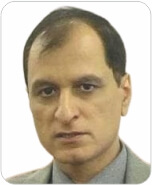 Dr. Ashfaq hasan
Pulmonologist,
Care Hospital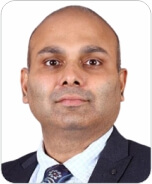 Dr. Lancelot Pinto
Consultant – Pulmonary Medicine
Hinduja Hospital & Research Centre,
Mumbai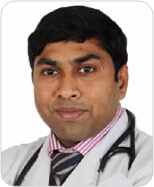 Dr. Vishwanath Gella,
Consultant Clinical &
Interventional Pulmonology,
AIG Hospitals, Hyderabad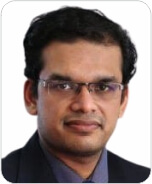 Dr. Balasubramoniam K R
Consultant Minimally Invasive &
Robotic Thoracic Surgeon
Yashoda Hospitals, Secunderabad
Dr. T. Balaraju
MD, FCCP
Consultant, Dept. of Interventional Pulmonlogy
Gayatri Hospitals, Visakhapatanam
Dr. Vijay Kumar Chennamchetty
MD, IDCC , FSM
Sr. Pulmonologist & Therapeutic
Bronchoscopist
Apollo Health City, Hyderabad