• Multidisciplinary insights in management of ILD & Pulmonary vascular disorders
• Panel discussion on real world case scenarios & troubleshooting
• Latest updates from the best in the Field of ILD & Pulmonary vascular disorders
• Workstations on Rigid Bronchoscopy, Cryobiopsy and Rehabilitation
• Know from expert Session: Queries & Controversies
The field of Pulmonary Medicine continues to expand and develop at a rapid pace. Pulmo Mentor is a series of academic events aimed at enhancing the knowledge of aspiring Pulmonologists in handling complex respiratory cases which they encounter on day to day practice.
The current programme will focus on best practices in Interstitial Lung Disease with panel discussion on real world challenges in such cases followed by workstations on Cryolung biopsy.
National experts with vast experience will discuss and guide the delegates on management of various issues pertaining to Interstitial Lung Disease.
Pulmo Mentor event is targeted to provide tangible benefits and networking opportunities to current Pulmonologists and also aims to enhance their knowledge and skills.
We Look forward to seeing you
Dr. Pavan Gorukanti
MD
Pulmonary Critical Care (American Board Qualified)
Director – Yashoda Hospitals
Dr. Viswesvaran B
Programme Director,
Consultant Interventional Pulmonology &
Sleep Medicine
Yashoda Hospitals, Somajiguda
Dr. P. Navanith
Sagar Reddy
Consultant Pulmonologist,
Yashoda Hospitals, Somajiguda
Dr. D. Ragotham Reddy
Consultant Pulmonologist
Yashoda Hospitals, Somajiguda
Dr. P. Srikanth
Consultant Clinical &
Interventional Pulmonology,
Yashoda Hospitals, Somajiguda
PROGRAMME SCHEDULE Date: October 30, 2022
SESSION -1
09:00 am – 09:20 am
TOPIC
HRCT in ILD – Pattern Recognition
Speaker
Dr. Rajesh Gothi
09:20 am – 09:40 am
TOPIC
IPF in 2022 – Diagnosis & Management
Speaker
Dr. Deepak Talwar
Chairpersons
Dr. Vishnun Rao, Dr. Subhakar Kandi,Dr. A. Sridhar
SESSION – 2
09:40 am – 10:00 am
TOPIC
Hypersensitive Pneumonitis – Diagnosis & Management – An update
Speaker
Dr. Seethu Singh
10:00 am – 10:20 am
TOPIC
Sarcoidosis in India – Challenges & Controversies
Speaker
Dr. Randeep Guleria
Chairpersons
Dr. M. V. Rao, Dr. P. N. S. Reddy,Dr. R. Vijay Kumar
SESSION – 3
10:20 am – 10:40 am
TOPIC
Approach to a patient with CTD – ILD Learn from expert
Speaker
Dr. Murali Mohan
10:40 am – 11:00 am
TOPIC
Steroids & Immuno modulators in CTD – When,What & How ?
Speaker
Dr. Padbanabha Shenoy
Chairpersons
Dr. G. K. Paramjyothi, Dr. Ashfaq Hassan,Dr. Kanumuri Srinivasa Rao, Dr. Narendar Kumar
11:00 am – 11:20 am
Tea Break
SESSION – 4
11: 20 am – 11:40 am
TOPIC
Progressive Fibrosing ILD – The Known & Unknown
Speaker
Dr. Viswesvaran Balasubramanian
11:40 am – 12:00 pm
TOPIC
Cryo TBLB in ILD – Evidence & Experience
Speaker
Dr. V. R. Pattabiraman
Chairpersons
Dr. Vinay Kumar, Dr. Ragotham Reddy, Dr. Mahendar, Dr. C. Vijay Kumar
SESSION – 5
12:00 pm – 12:20 pm
TOPIC
ILD – Year in review
Speaker
Dr. Amita Nene
12:20 pm – 12:40 pm
Topic
Palliative care in ILD – A neglected Domain
Speaker
Dr. Rajam Iyer
12:40 pm – 01:00 pm
TOPIC
Lung Transplantation in ILD – Experience & Road ahead
Speaker
Dr. Jnanesh Thacker
Chairpersons
Dr. Bharat Toshniwal, Dr. Balakrishna, Dr. Ambernath, Dr. Nithin Kumar
01:00 pm – 02:00 pm
Lunch Break
SESSION – 6
02:00 pm – 02:20 pm
TOPIC
Pulmonary Hypertension in India – Technical
challenges
Speaker
Dr. Prasanth Bopte
02:20 pm – 02:40 pm
TOPIC
Management of Pulmonary Vasculitis – Diagnosis to follow up
Speaker
Dr. Harjith Dumrah
Chairpersons
Dr. Gangadhar Reddy, Dr. Praveen, Dr. Sridhar, Dr. C. N. Prasad
SESSION – 7
02:40 pm – 03:00 pm
TOPIC
Approach to Pulmonary Embolism: An update
Speaker
Dr. Arjun Khanna
03:00 pm – 03:20 pm
TOPIC
ILD & PHT in ICU: Case Based Learning
Speaker
Dr. Sumita Aggarwal
SESSION – 8
03:20 pm – 04:00 pm
TOPIC
MDD in ILD: Real world case scenario
Moderator
Dr. Raja Dhar
Panel Discussion
Speaker
Dr. Preeti Vidyasagar
Panelists
Dr. Sujeeth Rajan, Dr. Pravakar Rao, Dr. Gopi Krishna,
Dr. Nagarjuna V. Maturu, Dr. Harikishan Gonuguntla,
Dr. Varaprasad, Dr. Debasis Behera, Dr. Nitesh Gupta
04:00 pm – 04:15 pm
Tea Break
WORKSTATION
04:15 pm – 06:00 pm
TOPIC
Rigid Bronchoscopy & Cryolung biopsy (Animal Model)
Faculty
Dr. Srikanth Peddi, Dr. Ugandhar Bhattu,
Dr. Vamsi Krishna , Dr. Satish Reddy,
Dr. Lokesh Gutta, Dr. Manas Manegar,
Dr. Richa, Dr. Vishnu



Date: October 30, 2022 | 9 am to 6 pm
Venue: Yashoda Hospitals, Somajiguda
Registrations Limited to 50 participants
Registration Fees: INR 2500/-
RSVP: Dr. Harshil – 756 855 5007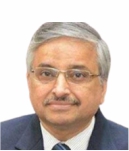 Dr. Randeep Guleria
Director – AIIMS, New Delhi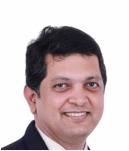 Dr. V. R. Pattabiraman
Pulmonologist, ROYAL CARE Super
Speciality Hospital, Coimbatore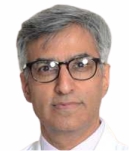 Dr. Deepak Talwar
Director & Chair Pulmonary, & Sleep & Critical Care Medicine,
Metro Centre for Respiratory Diseases, NOIDA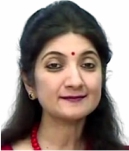 Dr. Amita Nene
Consultant Chest Physician &
Sleep Medicine Specialist in Bombay Hospital &
Medical Research Centre, Mumbai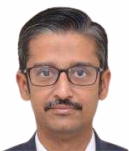 Dr. Raja Dhar
Director & HOD – Department of Pulmonology
Calcutta Medical Research Institute, Kolkata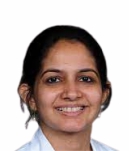 Dr. Sheetu Singh
Director ILD & Pulmonary Rehab Clinic
Chief Interventional Pulmonologist
RHL, Jaipur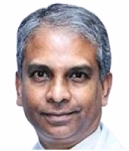 Dr. Murali Mohan
Senior Consultant Pulmonary Medicine
Mazumdar Shaw Medical Center,
Bommasandra, Narayana Medical Centre,Bangalore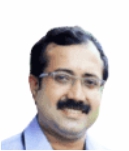 Dr. Padmanabha Shenoy
Senior Rheumatologist &
Medical Director – Centre for
Arthritis and Rheumatism Excellence (CARE), Cochin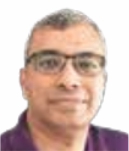 Dr. Sujeet Rajan
Consultant Respiratory Physician,
Interstitial Lung Diseases Bombay
Hospital Institute of Medical Sciences and Bhatia Hospital, Mumbai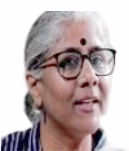 Dr. Rajam Iyer
Consultant Pulmonologist &
Palliative Care Physician at
P. D. Hinduja Hospital & Medical Research Center Mumbai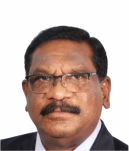 Dr. G. K. Paramjyothi
Prof and HOD, Department of
Pulmonary Medicine, NIMS Hyderabad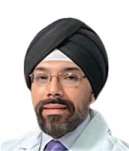 Dr. Harjith Dumran
Consultant Interventional Pulmonologist
Sleep Medicine & Critical Care Specialist
Sterling Hospital – Ahmedabad, Gujarat
Director Sparsh – Chest Diseases Centre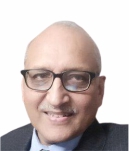 Dr. Rajesh Gothi
Senior Consultant – Radiology,
Holy Family Hospital, New Delhi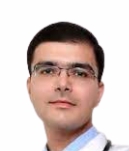 Dr. Arjun Khanna
Head of Department of Pulmonology,
Amrita Institute of Medical Sciences, Faridabad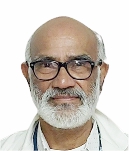 Dr. Prabhakar Rao
Consultant Pulmonologist –
IVY Leaf Hospital and Tesla
Diagnostcs, Hyderabad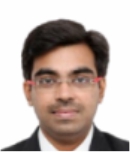 Dr. V. Nagarjuna Maturu
MD, DM (Pulmonology)
Consultant Pulmonology & Sleeep Medicine
Yashoda Hospitals, Hitec City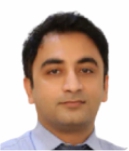 Dr. Hari Kishan Gonuguntla
Consultant Interventional Pulmonology
Yashoda Hospitals, Secunderabad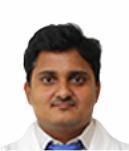 Dr. Lokesh Gutta
Consultant, Manipal Hospital, Vijaywada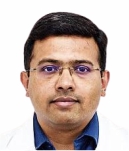 Dr. Prasanth Bopte
MD Peds, FNB Peds cardiology,
Fellowship in Pulmonary Hypertension (Canada),
FPVRI. Consultant Pediatric Cardiologist and
Lead PH Clinic Kokilaben Dhirubai Ambani Hospital, Mumbai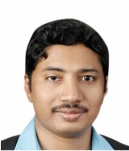 Dr. R. Vara Prasad
Consultant Rheumatologist
Yashoda Hospitals, Hyderabad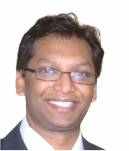 Dr. Balaraju Tadikonda
Consultant Interventional Pulmonology,
Gayatri Chest Clinic, Vizag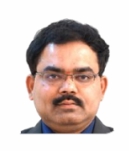 Dr. Ugandhar Bhattu C
Sr. Consultant Pulmonologist
Yashoda Hospitals, Hyderabad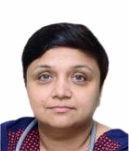 Dr. Sonia Dalal
MBBS, DTCD, DNB (Respiratory Medicine), FCCP
Pulmonologist Kalyan Hospital
Director Dala Sleep and Chest Medical
Institute Pvt. Ltd, Vadodara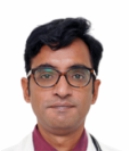 Dr. Vamsi Krishna Mutnuri
Consultant Interventional Pulmonologist
Yashoda Hospitals, Malakpet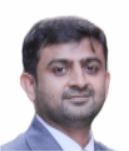 Dr. Varun Patel
Consultant Pulmonologist
Swasan Chest Hospital, Ahmedabad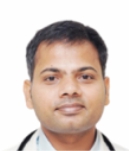 Dr. Satish C. Reddy S
MD, DM Pulmonology (AIMS)
Consultant Interventional Pulmonologist
Yashoda Hospitals, Malakpet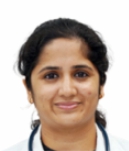 Dr. Belgundi Preeti Vidyasagar
MD, DNB (Gold Medalist), DM (Pulmonary Medicine),
Fellowship in Interventional Pulmonology
Consultant Interventional Pulmonologist
Yashoda Hospitals, Secunderabad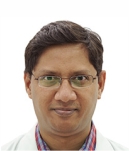 Dr. Srikanth Peddi
Consultant Pulmonologist
Yashoda Hospitals, Hyderabad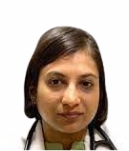 Dr. Sumita Agarwal
Consultant – Pulmonary,
Critical Care & Sleep Medicine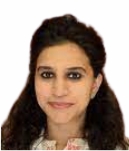 Dr. Richa Mittal
Consultant Pulmonologist
Sir HN Reliance Foundation Hospital,
Mumbai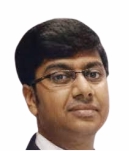 Dr. Nitesh Gupta
Asst. Professor
VMMC & Safdarjung Hospital,
New Delhi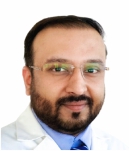 Dr. Manas Manegar
Consultant Interventional Pulmonology,
Mumbai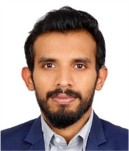 Dr. Vishnu G Krishnan
Consultant Interventional Pulmonologist
Aster MIMS Kannur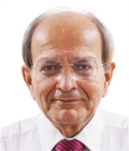 Dr. Jnanesh Thacker
Senior Consultant Cardiothoracic Surgeon,
Surgical Director-Lung, Heart, Heart-Lung
Transplantation and Mechanical Circulatory Support
Yashoda Hospitals, Hyderabad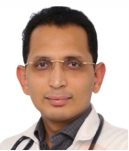 Dr. C. Vijay Kumar
Consultant Interventional Pulmonology,
Apollo Hospitals, Hyderabad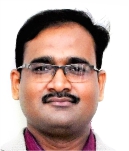 Dr. Debasis Behera
Consultant Pulmonary Medicine,
KIMS Hospitals, Bhubaneswar, Orissa