Home
>>
Endoscopic Spine Surgery Cost
Full Endoscopic Spine Surgery
Day Care Procedure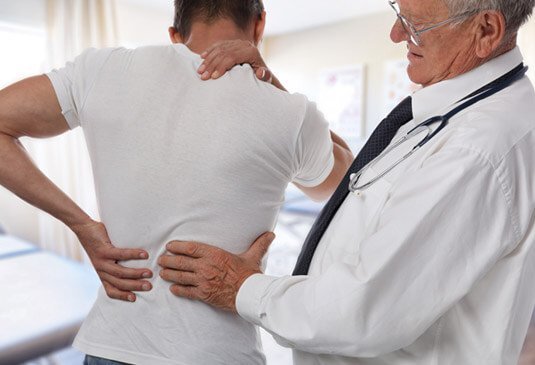 Endoscopic spine surgery might be recommended when the patient suffers from severe back pain due to spinal disorders that do not resolve with conventional treatment. In such cases, surgery might seem to be an intimidating prospect due to the risks involved, including excessive blood loss. Endoscopic spine surgery is a boon, here, because it reduces pain, blood loss, and the length of hospital stay for the patient. These advantages are offered along with outcomes similar to open surgery.
Who is a good candidate for endoscopic spine surgery?
The following factors are considered before a doctor recommends endoscopic spine surgery:
The patient finds no relief from symptoms despite continuous medical and physical treatment.
The patient suffers from sciatica, claudication, or myelopathy, for which keyhole endoscopic surgery will offer better recovery.
The patient's health condition and medical problems such as diabetes or heart disease are tested before surgery to avoid complications.
What is the procedure of endoscopic spine surgery?
During spine endoscopy, the surgeon will follow the following procedure:
Locating the damaged disc: A small incision is made through which a guided wire is inserted. Its purpose is to locate the damaged disc level.
Imaging the path: Advanced fluoroscopic techniques are used to ensure the correct path to the targeted area.
Accessing the disc: Dilating tubes are placed over the guided wire to separate tissue from the vertebrae. This grants access to the bone without cutting through muscles or other soft tissue.
Viewing the site: The procedure is performed through a tube called endoscope. A small camera and light are used to view the targeted area.
Surgery through a tube: The surgical instruments are also inserted through the endoscope to repair the affected area.
After the surgery, only a small bandage is required to cover the incision area. This is a minimally invasive approach to spine surgery.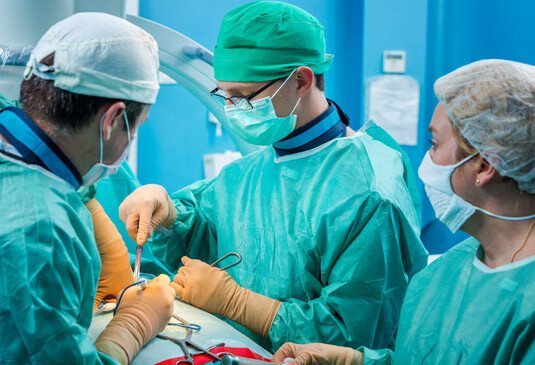 Benefits of endoscopic spine surgery
Spine endoscopy offers several benefits to patients over conventional surgery. It presents a great opportunity for patients with persistent back pain by giving a good functional outcome. These latest techniques give patients the following advantages:
Reduced blood loss
Minimized time under anesthesia
Shortened hospital stay
Fewer medications after surgery
Quick recovery
No damage to nerves or soft tissues
Reduced complications
Since endoscopic spine surgery has several benefits over conventional treatments, it is a boon to the patients who wish to avoid surgical complications.
The surgery is performed through small incisions without open surgery, which shortens the recovery time and the duration of hospital stay. Thereby, the overall cost of endoscopic spine surgery is comparatively less.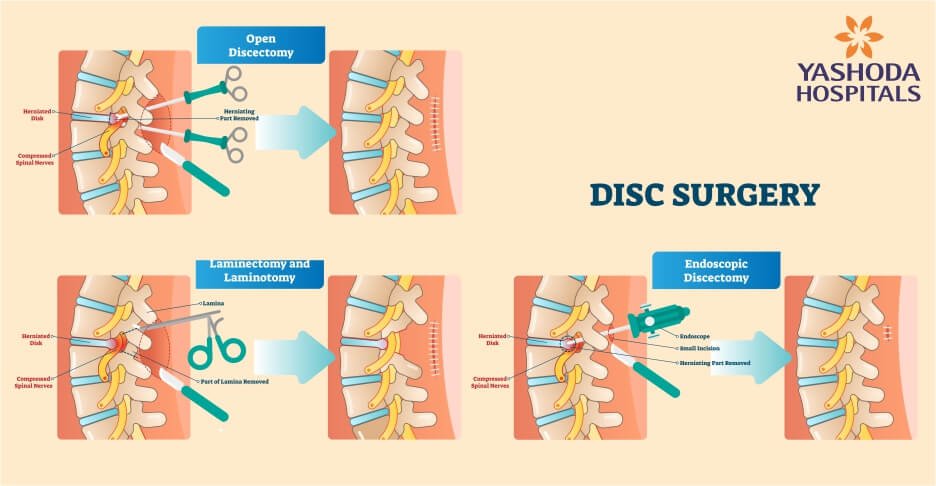 Why Yashoda Hospitals?
Yashoda Hospitals is one of the best orthopedic hospitals in Hyderabad, with three decades of experience in treating patients. Our team of top spine surgeons in Hyderabad, neurosurgeons, and neuro physicians has vast expertise in treating patients with a variety of back problems. They are equipped with advanced infrastructure to perform minimally invasive endoscopic spine surgeries that are extremely beneficial for the patients. 
Comprehensive care: Patients with degenerative spinal disorders receive personalized treatment from a team of leading specialists to enable quick recovery.
Teamwork: A multidisciplinary team of specialists ensures that every aspect of the procedure—spinal, neural, and rehabilitative—are taken care of.
Advanced infrastructure: Patients have access to advanced surgical techniques which offer better results with fewer risks.
Healthcare expertise: Along with award-winning treatment, clinical excellence and world-class facilities guarantee each patient a good functional outcome.