Best Stereotactic Neurosurgery Doctors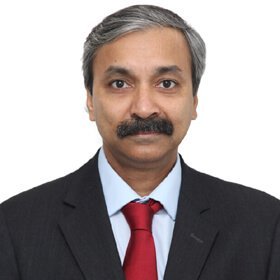 Dr. Jaydip Ray Chaudhuri
MBBS, MD, DM (NIMHANS), MNAMS, FEBN, MRCP (Neurology-U.K)
Consultant Neuro Physician
Available on Request
MON - FRI
10:00am - 04:00pm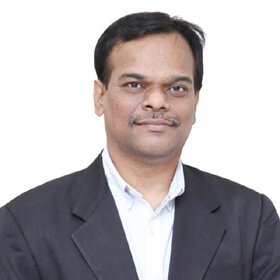 Dr. R. N. Komal Kumar
DM, Fellowship in stroke and Neurosonology
Consultant Neurologist & Head Cerebrovascular Unit
1 awards
Available on Request
MON - SAT
11:00 AM - 8:00 PM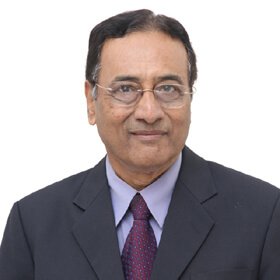 Dr. K. Krishna Reddy
MD, DM (Neurology)
37 Years Of ExperienceConsultant Neurologist
Available on Request
MON - SAT
10:00 AM - 02:00 PM & 06:00 PM - 08:00 PM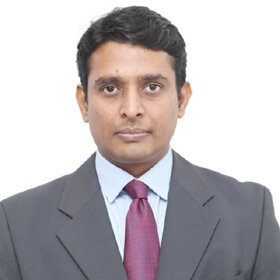 Dr. Raja Sekhar Reddy G
MD, DM (Neurology)
15 Years Of ExperienceConsultant Neurologist
2 awards
Available on Request
MON - SAT
9:00am - 04:00pm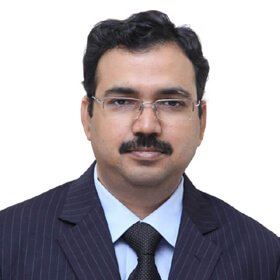 Dr. Vikas Agarwal
MD, DM (AIIMS)
Sr. Consultant Neurologist
Available on Request
MON - SAT
10:00am - 05:00pm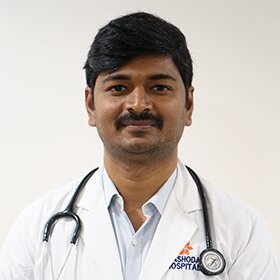 Dr. Kandraju Sai Satish
MD, DM (Neurology), PDF in Epilepsy
20 Years Of ExperienceConsultant Neurologist & Epileptologist
Available on Request
MON - SAT
9:00am -05:00pm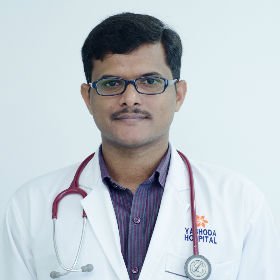 Dr. N Chakdradhar Reddy
MBBS, DM (Neurology)
3 Years Of ExperienceConsultant Neurologist
Available on Request
MON - SAT
9:00am - 7:00pm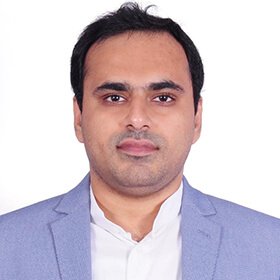 Dr. Shivaram Rao K
M.B.B.S, MD, DM (Neurology)
9 Years Of ExperienceConsultant Neuro Physician
Available on Request
MON-SAT
10.00am - 04.00pm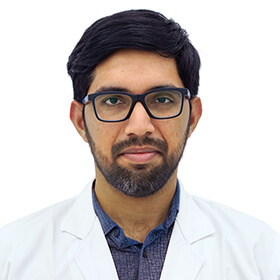 Dr. Mohan Krishna Narasimha Kumar Jonnalagadda
MBBS, MD (Internal Medicine), DM (Neurology)
5 Years Of ExperienceConsultant Neurologist
6 awards
Available on Request
MON - SAT
09:00 AM - 05:00 PM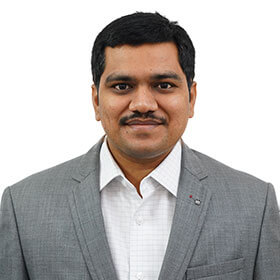 Dr. Bharath Kumar Surisetti
MBBS (Telangana), MD Pediatrics (Hyderabad), DM Neurology (Hyderabad), PDF Movement Disorder ( Bangalore)
6 Years Of ExperienceConsultant Neurologist
2 awards
Available on Request
MON - SAT
10:00 AM - 5:00 PM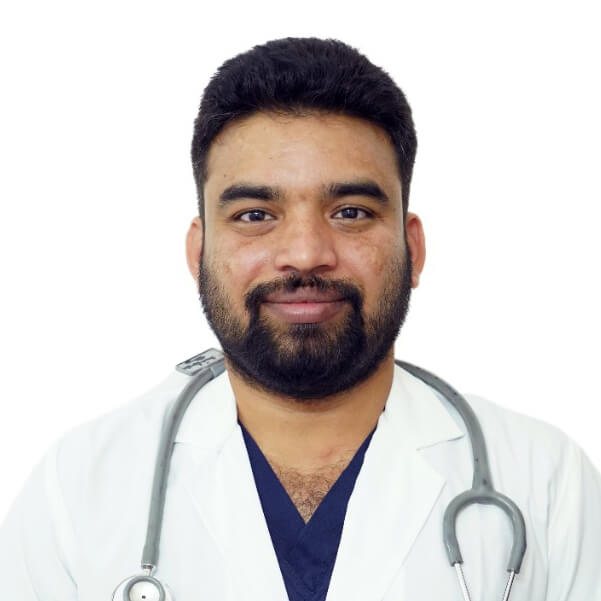 Dr. Laxmikanth Jella
MBBS, DNB (Radio-Diagnosis), D.M.
3 Years Of ExperienceConsultant Interventional & Neuroradiologist
2 awards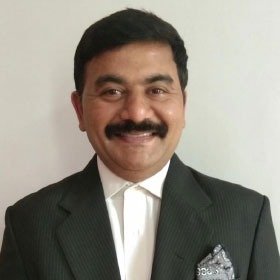 Dr. Emani Srikanth Reddy
DM ( Neurology)
22 Years Of ExperienceSenior consultant Neurologist
4 awards
Available on Request
MON - SAT
11:00am -05:00pm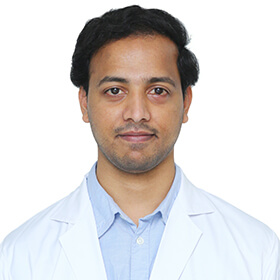 Dr. Pavan Kumar Katragadda
DM Neurology (NIMHANS)
Consultant Neurologist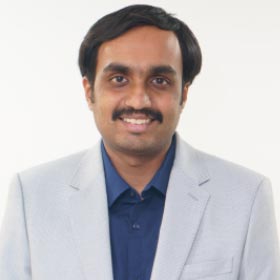 Dr. Varun Reddy Gundluru
MD (Manipal), DM Neurology (AIIMS, New Delhi)
10 Years Of ExperienceConsultant Neurologist
Available on Request
MON -SAT
09:00am -05:00pm
What is stereotactic brain surgery?
A stereotactic brain surgery is a surgical procedure where a lesion, frequently a brain tumor, is removed with the assistance of image guidance usually obtained from an MRI.
What is stereotactic and functional neurosurgery?
A stereotactic and functional neurosurgery is performed to awake and asleep deep brain stimulation, with or without microelectrode recording for Parkinson's disease, tremors, dystonia and epilepsy.
What does stereotactic mean?
A stereotactic means involving , being, utilizing or used in a surgical technique for precisely directing the tip of a delicate instrument or beam of radiation in three planes using coordinates provided by medical imaging in order to reach a specific locus in the body.
What is stereotactic surgery used for?
Stereotactic surgery is a non surgical radiation therapy used to treat abnormalities and small tumors in the brain.
What is a stereotactic device?
A stereotactic device is a set of three coordinates that , when the head is in a fixed position, allows for the precise location of brain sections.