Best Mesorectal Excision Surgery Doctors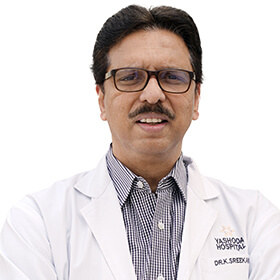 Dr. K. Sreekanth
MS, M.Ch (Surgical Oncology)
21 Years Of ExperienceSr. Consultant Surgical Oncologist
Available on Request
MON - SAT
11:00am - 6:00pm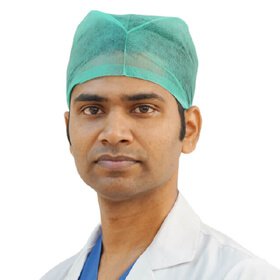 Dr. Dayakar Rao
MS, M.Ch (Surgical Oncology)
10 Years Of ExperienceConsultant Surgical Oncologist
1 awards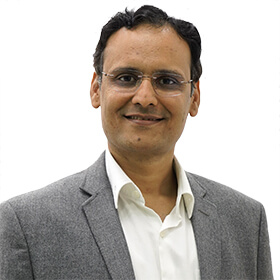 Dr. Sachin Marda
MS, DNB, MCh, DNB (General Surgery, Surgical Oncology)
15 Years Of ExperienceSr. Consultant Oncologist & Robotic Surgeon (Cancer Specialist)
11 awards
Available on Request
MON - SAT
10:00am - 5:00pm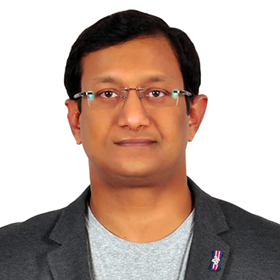 Dr. Sreekanth CN
MBBS, MS, M.ch
11 Years Of ExperienceSr. Consultant - Surgical Oncology Laparoscopic & Robotic surgery, HIPEC Surgery ( Germany)
Available on Request
MON - SAT
9:30 AM - 6:00 PM
Thursday (Not Available)
Dr. Sowmya Korukonda
MS, DNB (Surg. Onco.), FMAS
Consultant Surgical Oncologist
1 awards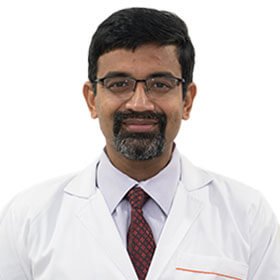 Dr. Hemanth Vudayaraju
MS(General Surgery) , M.Ch (Surgical Oncology), DNB (Surgical Oncology),
15 Years Of ExperienceDirector - Surgical Oncology & Minimal Access OncoSurgery and Robotic Surgeon
4 awards
Available on Request
MON-SAT
09:00AM - 05:PM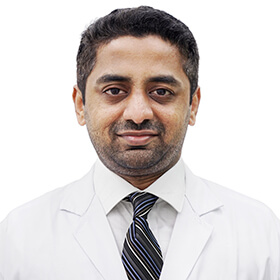 Dr. Nived Rao Balmoori
MBBS, MS General Surgery, MCh Surgical Oncology, FMAS (Minimal Access Surgery)
6 Years Of ExperienceAssociate Consultant in Surgical Oncology
Available on Request
MON - SAT
10:00 AM - 05:00 PM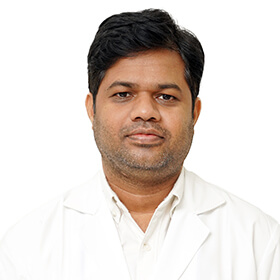 Dr. Saleem Shaik
MBBS,MS, DNB (Surgical Oncology), FMAS
5 Years Of ExperienceConsultant Surgical Oncologist
7 awards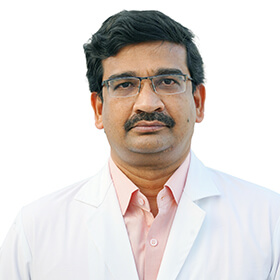 Dr. K. Kiran Kumar
MD, DNB (Radiation Therapy)
15 Years Of ExperienceConsultant Radiation Oncologist
Available on Request
MON - SAT
12:00pm - 4:00pm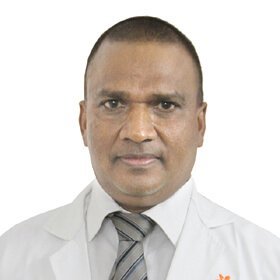 Dr. M Jagan Mohan Reddy
MD (Radiation Oncology)
26 Years Of ExperienceSr. Consultant Radiation Oncologist
1 awards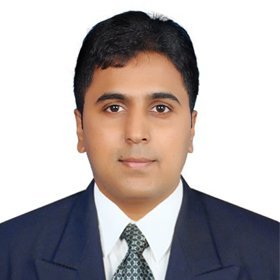 Dr. G. Bharath Chandra
MD (Radiation Oncology), ECMO
8 Years Of ExperienceConsultant Radiation Oncologist
4 awards
Available on Request
MON - SAT
10:00am - 5:00pm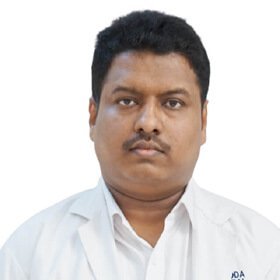 Dr. K. Syed Akram
MD (Radiation Oncology)
9 Years Of ExperienceConsultant Radiation Oncologist
3 awards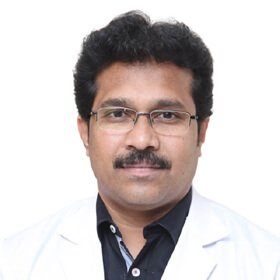 Dr. B. Ramakrishna Prasad
MD (Radiation Oncology)
16 Years Of ExperienceConsultant Radiation Oncologist
Available on Request
MON - SAT
10:00 AM - 5:00 PM
2nd Saturday (Not Available)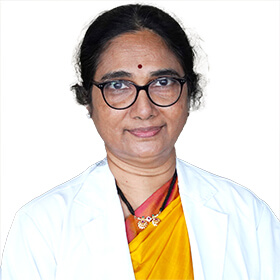 Dr. Y. Nalini
MD, DNB (Radiation Oncology)
28 Years Of ExperienceConsultant Radiation Oncologist
Available on Request
MON - SAT
11:00am - 2:00pm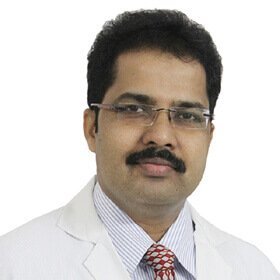 Dr. R Bala Shankar
MD (Radition Oncology)
17 Years Of ExperienceConsultant Radiation Oncologist
Available on Request
On Call Appts Only
10am - 5pm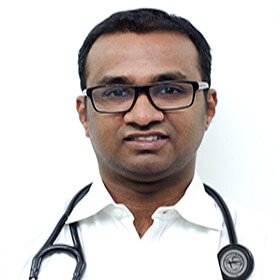 Dr. D Shiva Prasad
M.D (Radiotherapy)
Consultant Radiation Oncologist
Available on Request
MON - SAT
3:00pm - 5:00pm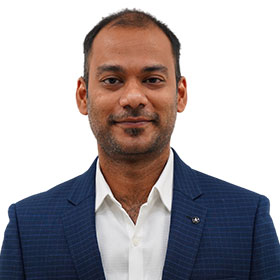 Dr.Sandeep Kumar Tula
MD, Radiation Oncology, PGIMER, (National Institutional Ranking Framework- Rank 2)
6 Years Of Experience Consultant Radiation Oncologist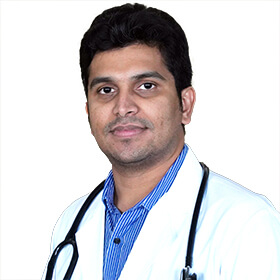 Dr. Pradeep Kumar Karumanchi
MBBS, ECFMG (USA), DNB (Radiation Oncology)
11 Years Of ExperienceConsultant - Radiation Oncology
7 awards
Available on Request
MON - SAT
10:00 AM - 05:00PM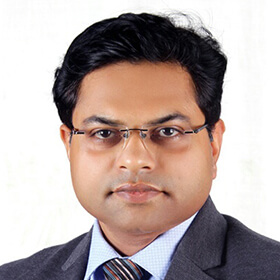 Dr. Kirti Ranjan Mohanty
MBBS, MD(Gold Medalist)
11 Years Of ExperienceConsultant Radiation Oncologist
5 awards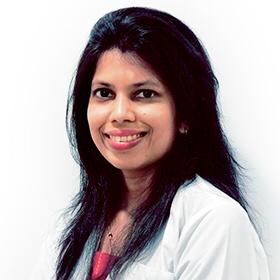 Dr. Nilaxi Khataniar
DNB (Radiation Oncology), MBBS
10 Years Of ExperienceConsultant Radiation Oncology
4 awards
Available on Request
MON - SAT
09: 00 AM - 05:00PM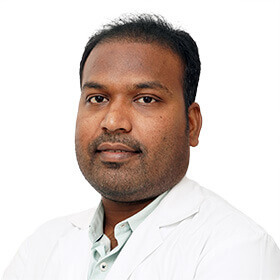 Dr. Vijay Kumar Kontham
MBBS, DNB (Radiation Oncology)
9 Years Of ExperienceConsultant Radiation Oncologist and Pain and Palliative Care Physician
2 awards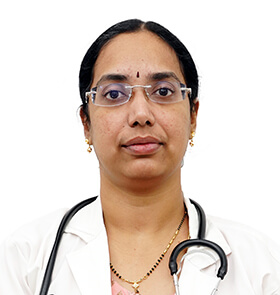 Dr. R. Nivalika
DNB Radiotherapy
9 Years Of ExperienceConsultant Radiation Oncologist
What does Mesorectal mean?
Blood and lymph vessels, lymph nodes, and autonomic nerves are all found in the mesorectum, which is the fatty tissue envelope of the rectal cavity.
What is complete Mesocolic excision?
Complete mesocolic excision involves the removal of an intact mesocolonic envelope, as well as central vascular ligation and apical node dissection.
What is Mesorectal fat?
The perirectal fat that covers the rectum is enveloped by the mesorectal fascia, which is a layer of connective tissue. It serves as the circumferential resection margin for the non-peritonealized part of the rectum, making it a key anatomical structure in rectal cancer staging.
Where are Mesorectal lymph nodes?
The majority of nodes are found in the proximal 2/3rd of the posterior rectal mesentery. It's likely that the removal of these nodes explains why complete mesorectal excision has better oncologic outcomes than more conventional surgical techniques.
Are mesenteric lymph nodes serious?
Mesenteric adenitis is not usually fatal. Yet, having swollen lymph nodes for an extended period of time may indicate something more serious. If a serious bacterial infection causes the glands to swell and is not treated, the infection may spread to the bloodstream, resulting in sepsis.