Best Esophageal Reconstruction Surgery Doctors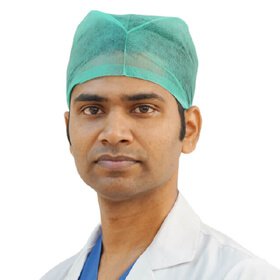 Dr. Dayakar Rao
MS, M.Ch (Surgical Oncology)
9 Years Of ExperienceConsultant Surgical Oncologist
1 awards
Expertise
Gastrointestinal Malignancies
Paediatric Tumours
Laparoscopy
Gynaec Malignancies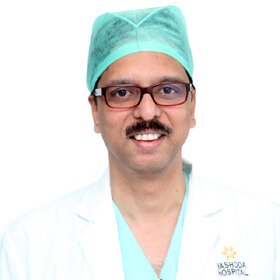 Dr. K. Sreekanth
MS, M.Ch (Surgical Oncology)
21 Years Of ExperienceSr. Consultant Surgical Oncologist
Expertise
Breast & Gynec oncology, Minimally Invasive Surgery, GIT & Head & Neck oncology
Available on Request
MON - SAT
11:00am - 6:00pm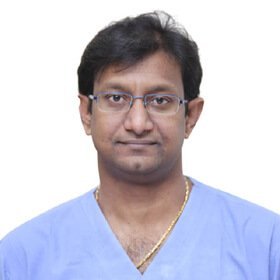 Dr. Sreekanth CN
MS, M.Ch (Surgical Oncology)
Consultant Surgical Oncologist
Available on Request
MON - SAT
9:30 AM - 6:00 PM
Thursday (Not Available)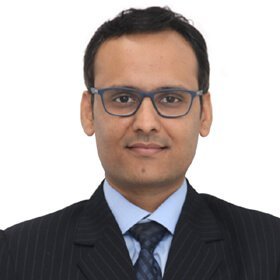 Dr. Sachin Marda
MS, DNB, MCh, DNB (General Surgery, Surgical Oncology)
14 Years Of ExperienceSr. Consultant Oncologist & Robotic Surgeon (Cancer Specialist)
11 awards
Expertise
Breast Cancer
Head and Neck Cancer
Gynaecology and Urological Cancer
Gastro - Intestinal Cancer
Available on Request
MON - SAT
10:00am - 5:00pm
Dr. Sowmya Korukonda
MS, DNB (Surg. Onco.), FMAS
Consultant Surgical Oncologist
1 awards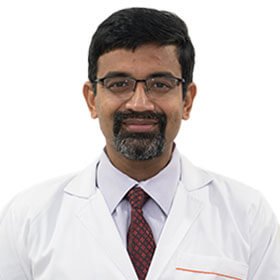 Dr. Hemanth Vudayaraju
MS(General Surgery) , M.Ch (Surgical Oncology), DNB (Surgical Oncology),
14 Years Of ExperienceDirector - Surgical Oncology & Minimal Access OncoSurgery and Robotic Surgeon
4 awards
Expertise
Robotic Surgery
Esophageal and Upper GI surgery
Thoraco- Laparoscopic Onco Surgery
Gynae Oncology
Available on Request
MON-SAT
09:00AM - 05:PM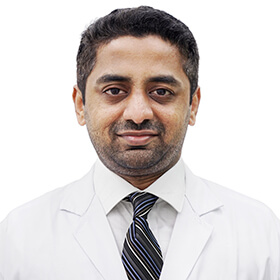 Dr. Nived Rao Balmoori
MBBS, MS General Surgery, MCh Surgical Oncology, FMAS (Minimal Access Surgery)
6 Years Of ExperienceAssociate Consultant in Surgical Oncology
Expertise
Head and Neck
Gynecological
Bone and Soft tissue
Gastrointestinal Surgeries
Available on Request
MON - SAT
10:00 AM - 05:00 PM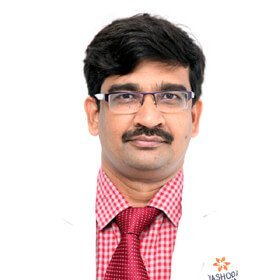 Dr. K. Kiran Kumar
MD, DNB (Radiation Therapy)
14 Years Of ExperienceConsultant Radiation Oncologist
Expertise
Rapid Arc Technique/SRS/SRT
Available on Request
MON - SAT
12:00pm - 4:00pm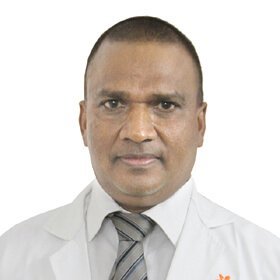 Dr. M Jagan Mohan Reddy
MD (Radiation Oncology)
26 Years Of ExperienceSr. Consultant Radiation Oncologist
1 awards
Expertise
All Pre Procedures Radiation Oncology
Intensity modulated radiotherapy (IMRT)
RapidArc - Radiation Therapy for Cancer Treatment
SRS (Stereotactic Radiosurgery)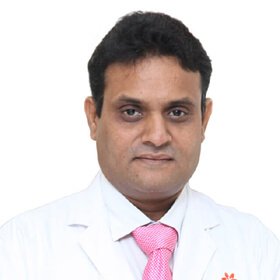 Dr K Srinivaas
MD, DNB (Radiation Oncology), PDCR
21 Years Of ExperienceDirector - Department of Radiation Oncology
2 awards
Expertise
Cervic, Endometrial Cancers etc
Head and Neck Cancers , Lung Cancer
Brain Tumors , Prostate Cancer
Advanced techniques - SBRT
Available on Request
MON - SAT
9:00 AM - 3:30 PM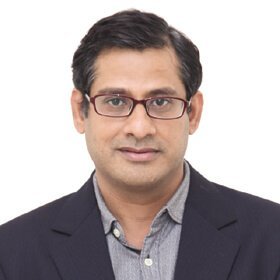 Dr. Shyama Prasanna Satpathy
MD(Radiation Oncology)
10 Years Of ExperienceConsultant Radiation Oncologist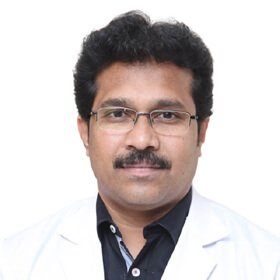 Dr. B. Ramakrishna Prasad
MD (Radiation Oncology)
15 Years Of ExperienceConsultant Radiation Oncologist
Available on Request
MON - SAT
10:00 AM - 5:00 PM
2nd Saturday (Not Available)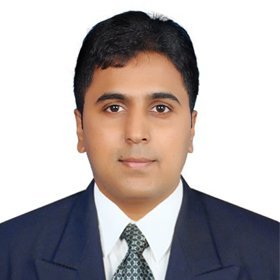 Dr. G. Bharath Chandra
MD (Radiation Oncology), ECMO
6 Years Of ExperienceConsultant Radiation Oncologist
4 awards
Expertise
Sterotactic Techniques in Radiation Oncology
Clinical trials in Oncology
Head and Neck, GI Malignancies, Thoracic
Palliative care in Oncology
Available on Request
MON - SAT
10:00am - 5:00pm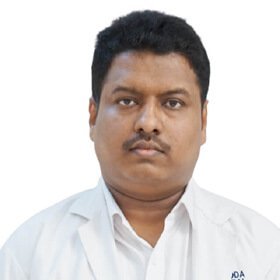 Dr. K. Syed Akram
MD (Radiation Oncology)
8 Years Of ExperienceConsultant Radiation Oncologist
3 awards
Expertise
IMRT - Intensity Modulated Radiotherapy
RAPIDARC Radiotherapy
IGRT - Image-Guided Radiotherapy
SRS - Stereotactic Radio Surgery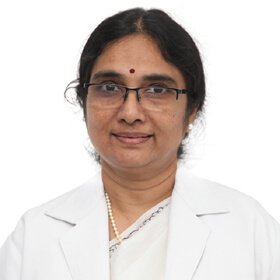 Dr. Y. Nalini
MD, DNB (Radiation Oncology)
27 Years Of ExperienceConsultant Radiation Oncologist
Expertise
Expertise in the management of solid tumors with simultaneous chemotherapy, targeted therapy and hor
Gastrointestinal cancers and breast cancers with specialization in Internal Modulated Radiotherapy
Image-guided radiotherapy and Rapid arc radiotherapy & stereotactic body radiation therapy
Available on Request
MON - SAT
11:00am - 2:00pm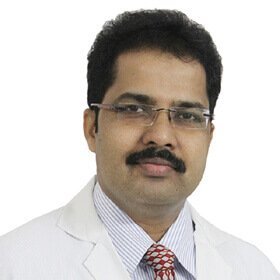 Dr. R Bala Shankar
MD (Radition Oncology)
16 Years Of ExperienceConsultant Radiation Oncologist
Expertise
Highly skilled in High precision radiotherapy (IMRT/IGRT/SRS) and interstitial Brach therapy.
Other areas of interest are gynecological malignancies, Head and Neck cancers. Brain tumors, Tot
He has published original research papers in Indexed International & National Journals.
Available on Request
On Call Appts Only
10am - 5pm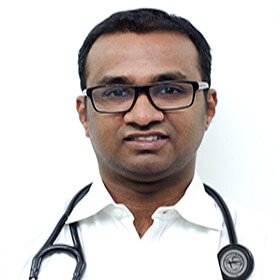 Dr. D Shiva Prasad
M.D (Radiotherapy)
Consultant Radiation Oncologist
Expertise
IMRT/SBRT/SRS
IGRT
PARTICLE THERAPY
Head and neck onclogy
Available on Request
MON - SAT
3:00pm - 5:00pm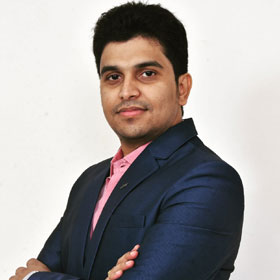 Dr. Pradeep Kumar Karumanchi
MBBS, ECFMG (USA), DNB (Radiation Oncology)
11 Years Of ExperienceConsultant - Radiation Oncology
Expertise
Cyberknife Robotic Radiosurgery
Radiomics & Artificial Intelligence in Oncology, Precision Oncology
Tomotherapy, SRS, SRT, SBRT, TBI, IGRT, IMRT, RapidArc (VMAT)
Brachytherapy - ICBT, ISBT & ILBT
Available on Request
MON - SAT
10:00 AM - 05:00PM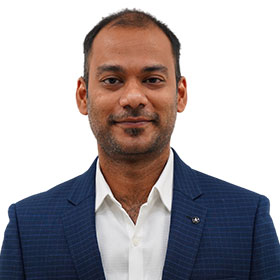 Dr.Sandeep Kumar Tula
MD, Radiation Oncology, PGIMER, (National Institutional Ranking Framework- Rank 2)
5 Years Of Experience Consultant Radiation Oncologist
Expertise
SRS
SBRT
SRT
Gynaecological malignancies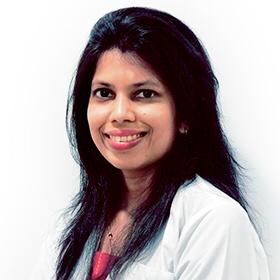 Dr. Nilaxi Khataniar
DNB (Radiation Oncology), MBBS
10 Years Of ExperienceConsultant Radiation Oncology
Expertise
3D-CRT, IMRT, IGRT, VMAT, Tomotherapy and Brachytherapy
Chemotherapy
Pain and palliative care
Cancer screening
Available on Request
MON - SAT
09: 00 AM - 05:00PM
What is an esophagus doctor called?
A gastroenterologist is a doctor who has advanced training in the treatment of gastrointestinal diseases such as diseases of esophagus, stomach, small intestine, colon and rectum, pancreas, gallbladder, bile ducts and liver.
What does esophagus pain feel like?
Esophageal spasms are the painful contractions of the esophagus. These can cause intense chest pain that lasts anywhere from a few minutes to several hours. It is possible that some people would mistake it for heart pain (angina).
Esophageal spasms usually occur once in a while and don't need any medication. However, spasms may occur frequently, preventing food and liquids from passing through the oesophagus. Treatments are available if these spasms are severe and prevents an individual from eating or drinking.
How long is recovery from esophageal surgery?
The majority of patients are then moved to an inpatient emergency room for a duration of around seven days. After the operation, patients should expect to recover and adjust their eating habits for six to eight weeks. After esophagectomy, most patients benefit from having smaller, more regular meals.
What can I drink to soothe my esophagus?
Chamomile, slippery elm, licorice, and marshmallow may be more effective herbal GERD remedies. Licorice aids in the production of mucus on the esophageal lining, which helps to reduce the effects of stomach acid.
What are the symptoms of an esophageal stricture?
The symptoms of esophageal stricture include:
Swallowing discomfort (odynophagia)

Swallowing difficulties

Food stuck in the throat

Drooling

Regurgitation

Heartburn that occurs often

Food or stomach acid causes a blockage in the mouth

Unexpected weight loss

Coughing or gagging due to swallowing